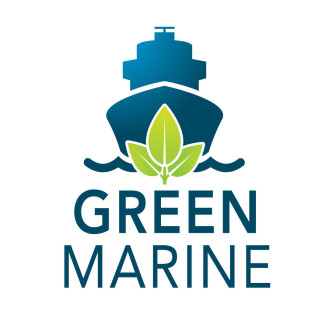 PORT OF GULFPORT CELEBRATES GREEN MARINE CERTIFICATION AND HIGHLIGHTS KLLM TRANSPORT SERVICES' CLEAN TRUCK FLEET
GULFPORT, Miss. – The Mississippi State Port Authority is officially a Green Marine certified port, making the Port of Gulfport one of the first salt water ports in the nation to successfully achieve the green designation. Green Marine is a voluntary marine industry initiative with the goal of achieving levels of environmental performance that exceed regulatory requirements in areas such as air/land/water emissions.
"The Port's environmental stewardship is one of great importance for both the community and the Port," said MSPA Executive Director and CEO Jonathan Daniels. "Becoming a certified Green Marine port not only shows our strong commitment towards greening our operations but also sets an example for other ports."
The Port of Gulfport's green initiatives include but are not limited to, a diesel emission reduction plan that will replace the diesel powered mobile harbor cranes with electric gantry cranes, enhance the landscaping on Highway 90 by changing lighting, fencing, and adding vegetation, as well as adopt guidelines that should curb emissions from truck traffic traveling to and from the port.
KLLM Transport Services, is one company that has made changes to their fleets in order to reduce their carbon footprint. KLLM is also one of the largest transportation providers on the Port and has some of the cleanest burning engines in the country.
"It's important for those of us in the transportation industry to demonstrate to customers, clients, and investors that we are taking responsibility for the emissions associated with goods movement," said KLLM National Account Manager Russell Wooten.
About 90 percent of KLLM's Fleet is US EPA SmartWay Certified which means they are using SmartWay tools to assess, track, and reduce transportation-related carbon, energy use, and air emissions.
"Becoming Green Marine certified is a great accomplishment for the Port of Gulfport and KLLM is glad to be their partner in adopting better practices and technologies that will have a direct impact on both our operations and the Gulfport community," said Wooten.
More information about the Green Marine program can be found at www.green-marine.org.
More information about KLLM Transport Services can be found at www.kllm.com.