An Investment in the Gulf Coast
The completion of the construction phase of the restoration project positions the Mississippi State Port at Gulfport for long-term success. Funding came from an investment in federal money made available by Congress through the U.S. Department of Housing and Urban Development following Hurricane Katrina.
The innovative decision to invest in the Port of Gulfport after the storm has expanded the Port's footprint as well as attracted new tenants and private investments. Workforce training programs and community outreach efforts will aid in developing job skills for the Gulf Coast workforce.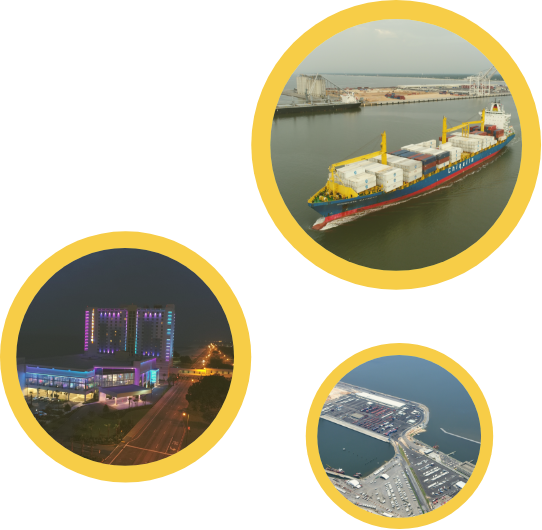 Thanks to the project, infrastructure has been upgraded and the 300 acres of port property have been elevated 14 feet to protect it from future storm surge. State-of-the-art tenant facilities have been constructed, with more new tenants and capital investments on the way.
The investments made at the Port have also shined a light on the Port's cargo handling capabilities, especially when it comes to supporting the military as one of the 17 strategic seaports in the nation.
This key gateway for international trade is quickly becoming a microcosm of South Mississippi's economy, with tenants involved in tourism, manufacturing, education and cargo operations. Together, they are making the Port of Gulfport one of the most diversified ports in the industry.